Shopping is always a big part of enjoying any vacation. Indulge your inner shopper at our unique gift shops, antique stores, art studios and boutiques.
Here are some of our favorite places to shop for that unique treasure you'll only find here in Palm Coast and the Flagler Beaches.
No matter your taste, Bahama Mama's has something for everyone. They offer a large selection of beach themed items. You'll discover whimsical and trendy home decor, clothing, accessories and much more. Be sure to try their popular Kermit's Key Lime Pie on a Stick!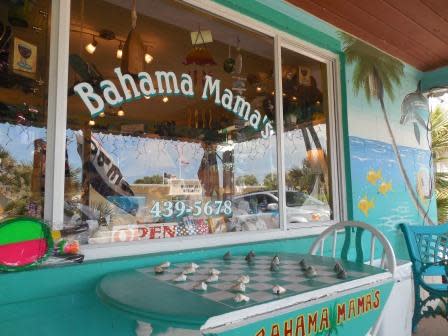 At Flagler Beach Gift Shop you'll enjoy ocean view shopping with an excellent selection of locally made gifts, jewelry, beach and shell items, beach hats and accessories. If Flagler Beach souvenirs, postcards, stickers, t-shirts and hats are what you're looking for, they've got you covered!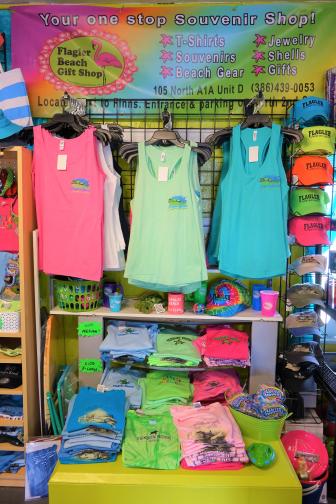 At Flagler Surf Art & Stuff you'll discover one-of-a-kind, handmade items from over ten local artists. You're sure to find that special something, from inspirational artwork and jewelry to Flagler Beach keepsakes and custom printed t-shirts. At prices that fit all budgets, it's hard to leave empty handed!
Refunk Your Junk Art Studio & Boutique
Refunk Your Junk Art Studio & Boutique offers a wide variety of handmade gifts, repurposed furniture, home decor, and more. In addition to being a boutique, they're also an art studio, offering do-it-yourself workshops where adults and children alike can bring their own pre-approved pieces and transform them into something new!