We asked several locals and visitors to tell us about their favorite memories of Palm Coast and the Flagler Beaches. We could tell you all day about everything there is to see and do here, what an incredible and laid-back beach community this is and how it's a place where families, couples and friends create special moments, but don't take our word for it. Hear it straight from our visitors: Their favorite places to eat, drink, stay, play and make memories—all in their own words.

Quality Family Time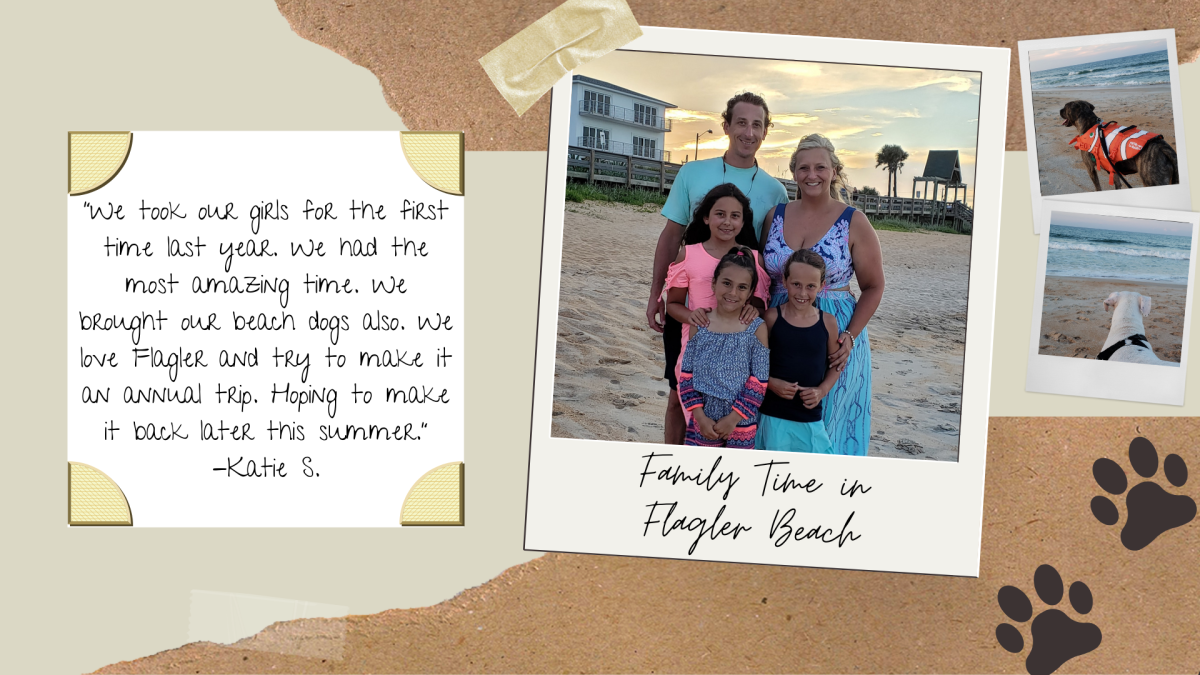 "We took our girls for the first time last year. We had the most amazing time. We brought our beach dogs along. We love Flagler and try to make it an annual trip. Hoping to make it back later this summer." –Katie S.
There is so much for kids to do in Palm Coast and the Flagler Beaches. From museums and marine parks to tours and adventurous treks, it's a fabulous place to make memories with your children or grandchildren. You can teach them how to fish, body surf, build a sandcastle, bike or peel shrimp.  The area is packed with family activities.
Epic Sunrises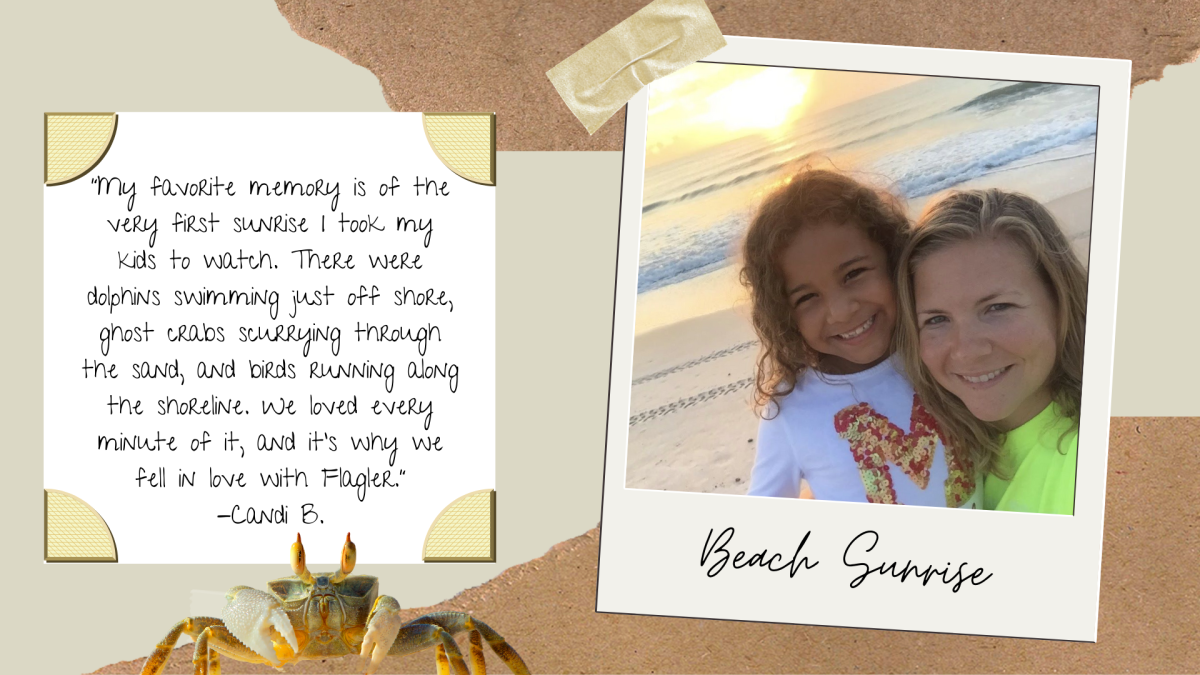 "My favorite memory is of the very first sunrise I took my kids to watch. There were dolphins swimming just off the shore, ghost crabs scurrying through the sand and birds running along the shoreline. We loved every minute of it, and it's why we fell in love with Flagler." –Candi B.
Since Palm Coast and the Flagler Beaches is on the Eastern shore of Florida, every morning beautiful sunrises come up over miles of uncrowded beaches. This article on 25 Things to do When You Visit Palm Coast and the Flagler Beaches "begins with a sunrise over the Atlantic Ocean" in its No. 1 spot. Sunsets are equally as stunning. Local tip: Catch the sun go down at the Flagler Beach Municipal Pier or Bing's Landing.
Home Away From Home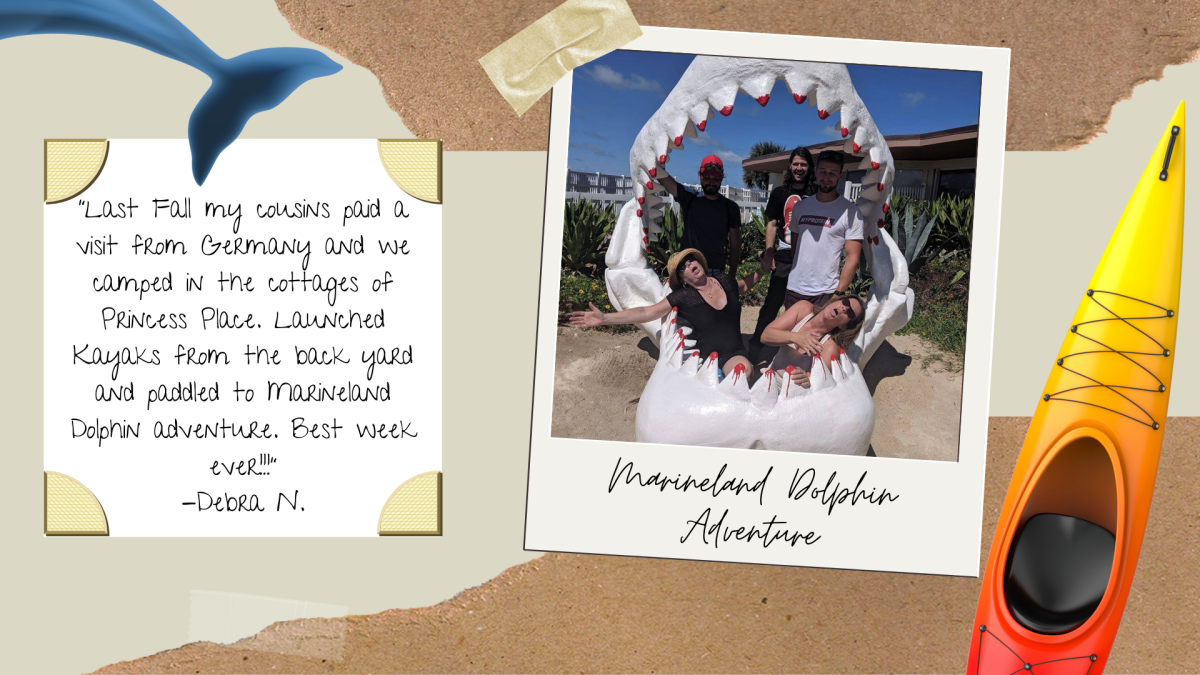 "Last fall, my cousins paid a visit from Germany and we camped in the cottages of Princess Place, launched kayaks from the backyard and paddled to Marineland Dolphin Adventure. Best week ever!!!" –Debra N.
Sitting on a 1,500-acre preserve where three rivers meet, Princess Place Preserve is a stunning piece of history. Its origin involves an exiled Russian prince, Florida's first in-ground swimming pool and a lodge from the late 1800s. Three charming cottages sit right on the water with screened-in porches, kitchens, central heating and air and tons of rustic charm. Each cottage sleeps up to 6 people and is often used by researchers who come to this preserve to study the environment and unique habitat.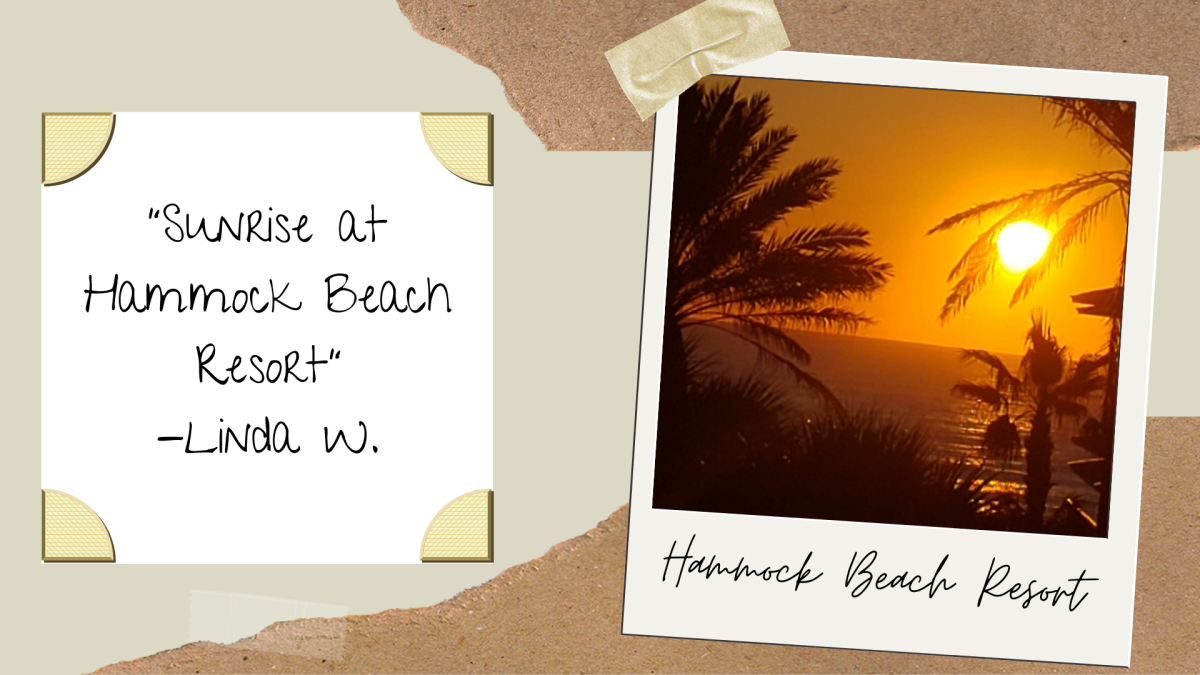 "Sunrise at Hammock Beach Resort." –Linda W.
Hammock Beach Golf Resort & Spa is a luxury 330-room property with a Jack Nicklaus-designed golf course overlooking the Atlantic. The ocean views from the hotel and four-bedroom condominiums are perfect for Flagler's beloved sunrises. Choose from a one, two or three-bedroom suite. While the beach is a great place to catch the sunrise, the 91,000-sq.-ft. Fantasy Pool complex with its lazy river is just as wonderful. 
Where to Eat and Drink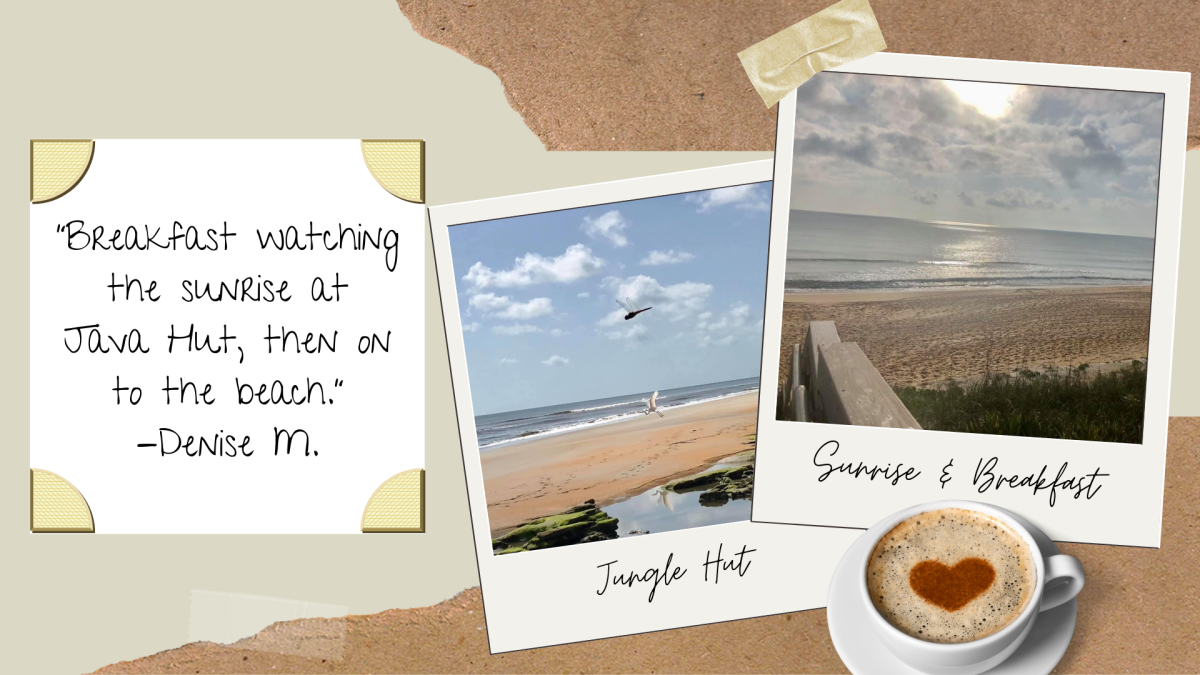 "Breakfast watching the sunrise at Java Joint, then on to the beach." –Denise M.
Java Joint is an adorable breakfast and lunch spot overlooking the ocean. The pet-friendly, casual spot has an array of egg Benedicts, breakfast burritos and pancakes in the a.m. For lunch, nosh on salads, cheeseburgers, tacos, sandwiches and wraps.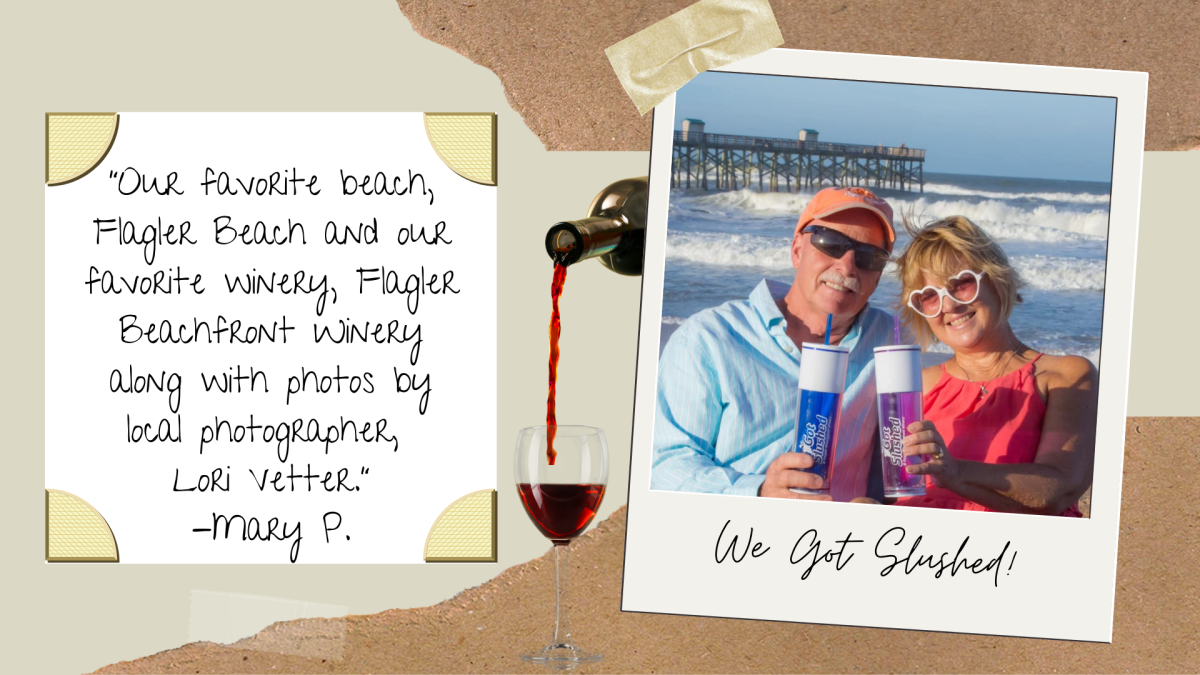 "Our favorite beach and our favorite winery, Flagler Beachfront Winery." –Mary P.
Few have ever heard of, or been to, an oceanside winery. But Flagler Beachfront Winery is only a few steps from the Atlantic Ocean. This artisan winery gathers grapes locally (and from all over the country too!) to press grapes, make and bottle the wine on-site. Discover unusual blends like "Corduroy" a cabernet sauvignon and petit Syrah blend, alongside wine slushies, and typical offerings like pinot noir, merlot, chardonnay and pinot gris.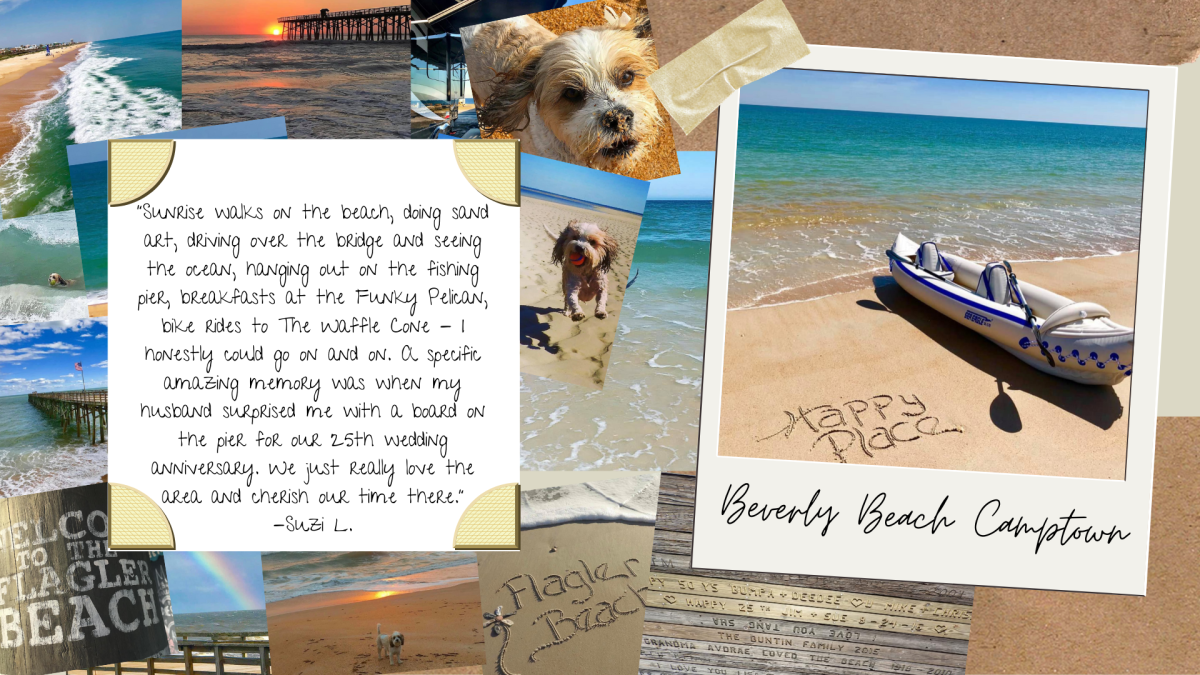 "Sunrise walks on the beach, doing sand art, driving over the bridge and seeing the ocean, hanging out on the fishing pier, breakfasts at the Funky Pelican, bike rides to The Waffle Cone—I honestly could go on and on. We just really love the area and cherish our time there." –Suzi L.
If you like ocean views with your omelet and biscuits, the Funky Pelican is a tried-and-true breakfast classic with both locals and visitors. It sits on the Flagler Beach Pier and appeals to those who want to dine alfresco for breakfast, lunch or dinner.
The Waffle Cone is a family-run business where the owners have made churning ice cream slowly in small batches using real ingredients core to their business.
Outdoor Adventures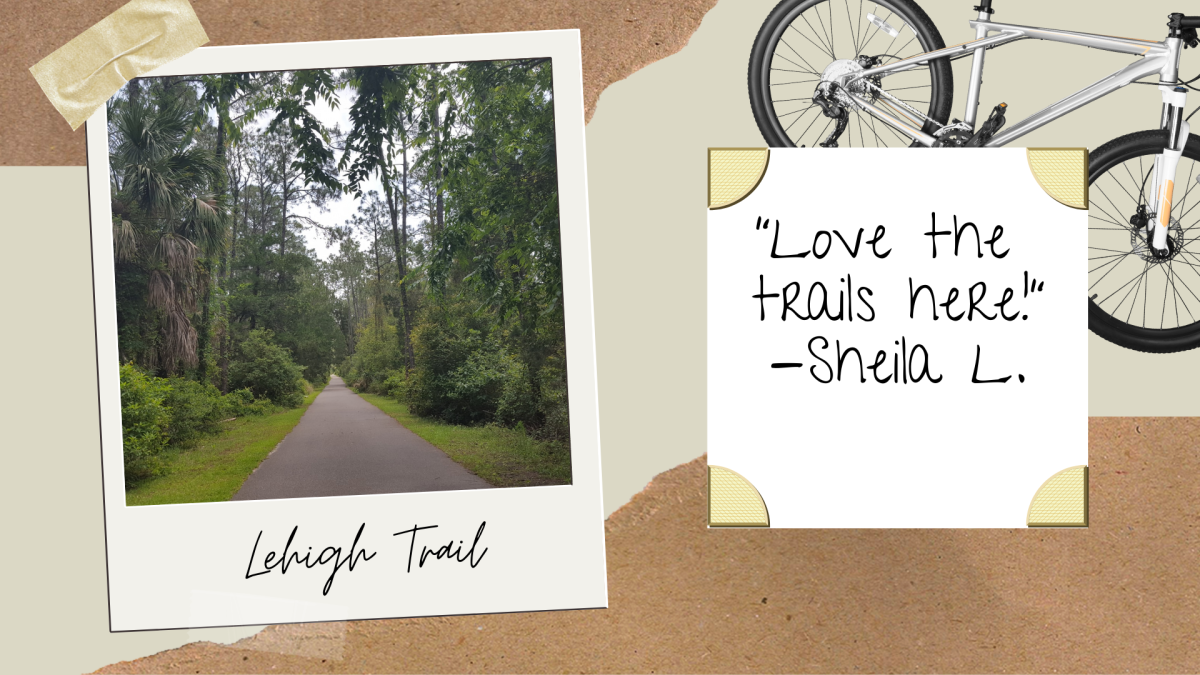 "Love the trails here." –Sheila L.
With most of the area's 125 miles of trails open now, Flagler's labyrinth of hiking and biking paths is vast with a route for everyone. Mala Compra Trail will take advanced hikers or bikers through tight turns, challenging climbs and steep descents that wind around sulfur springs. For an easier paved trail, follow the St. Joe Walkway/Linear Park for views of a maritime forest and the Intracoastal Waterway. This list of the area's outdoor maps and trails can help you get started.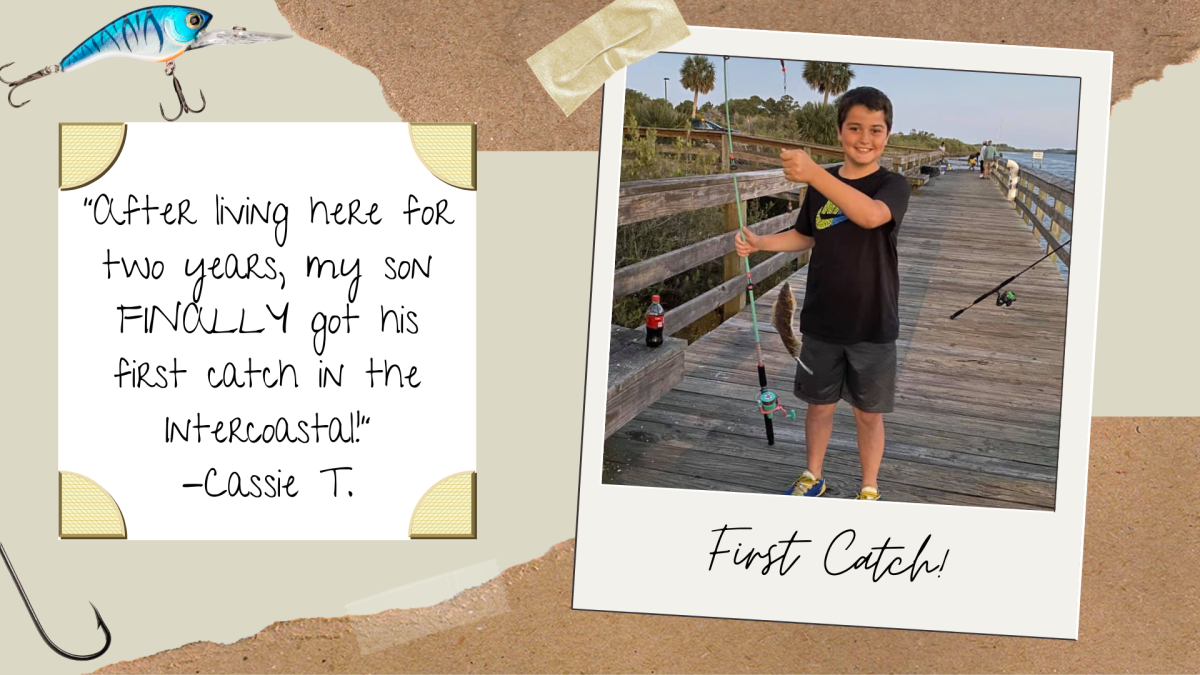 "After living here for two years, my son finally got his first catch in the Intercoastal." –Cassie T.
The area is between the Atlantic Ocean and the Intracoastal Waterway, so its weather is ideal for both fresh and saltwater outdoor activities and a primo place to reel in a fish. Florida is known as the "Fishing Capital of the World" and the Flagler Beaches have the luxury of many great spots. The Intracoastal Waterway is a large canal of calm, brackish water that runs along the Atlantic Ocean. It's perfect for fishing boats that want to wander through creeks and marshlands.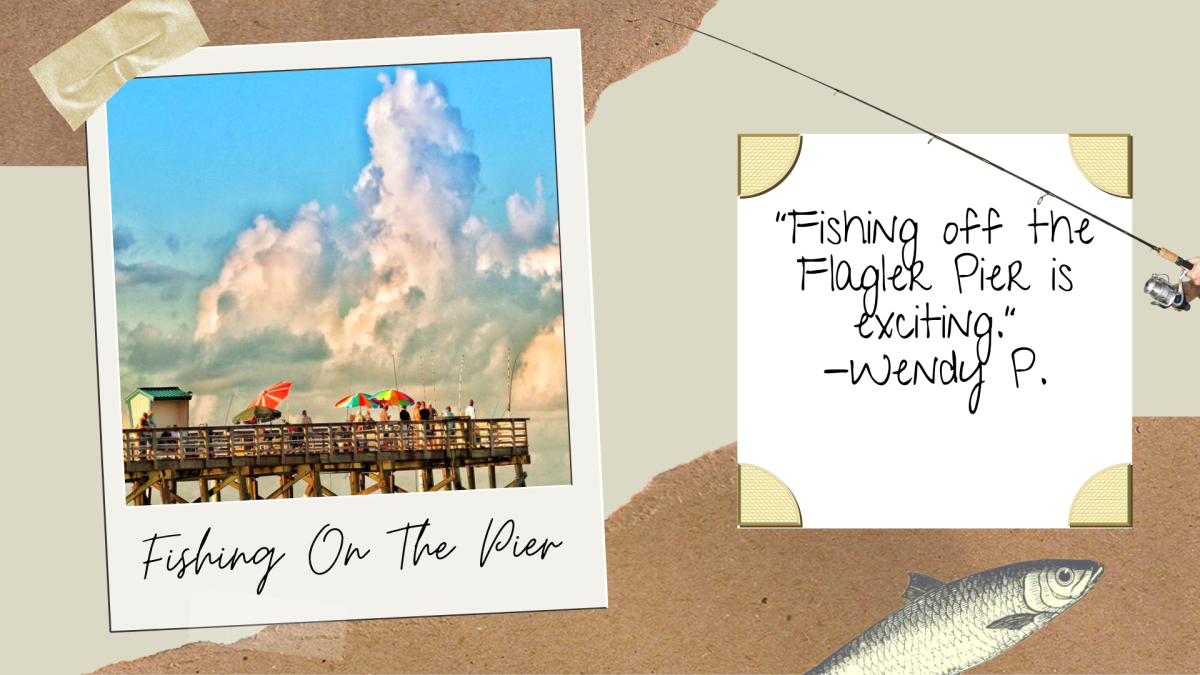 "Fishing off the Flagler Pier is exciting." –Wendy P.
It's always fun for everyone to fish off the Flagler Beach Municipal Pier. It's been open every day since 1928 from 6 a.m. to midnight and extends 806 feet over the water. Grab some bait at the shop at the pier's entrance, and don't worry about getting a fishing license, pier admission includes one for the day.
Yoga Flow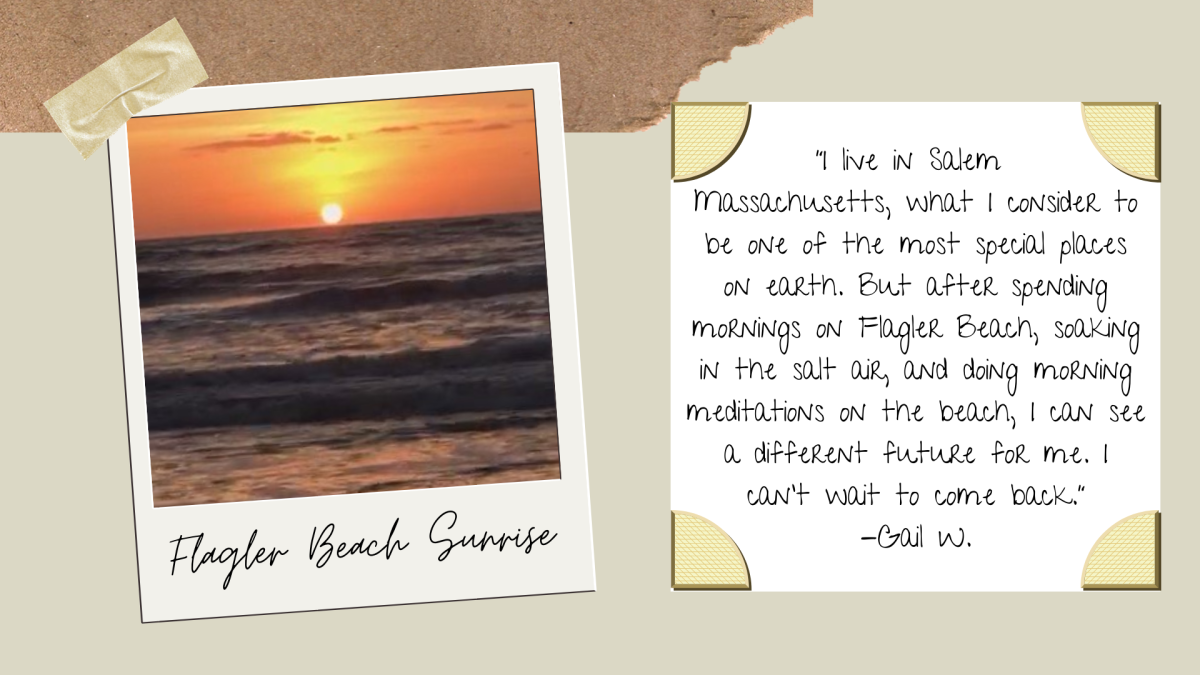 "I live in Salem, Massachusetts, what I consider to be one of the most special places on earth. But after spending mornings on Flagler Beach, soaking in the salt air, and doing morning meditations on the beach, I can see a different future for me. I can't wait to come back." –Gail W.
Solo meditation on the beach can bring you back in touch with nature and your inner Zen. If you need a little help finding your ohm, Meditation Mama Yoga is a mobile yoga studio that holds classes next to the surf every other Saturday at Old Salt Park. Right now, the owner is doing online classes but check back for when beach classes resume. Inner peace is also found at Concierge Yoga & Fitness, which holds the occasional meditation or yoga class on the beach. Check its schedule for dates and times. Padma Yoga and One Love Yoga in Palm Coast are both offering virtual yoga classes that you can stream from your phone and do on the beach.
Favorite Beach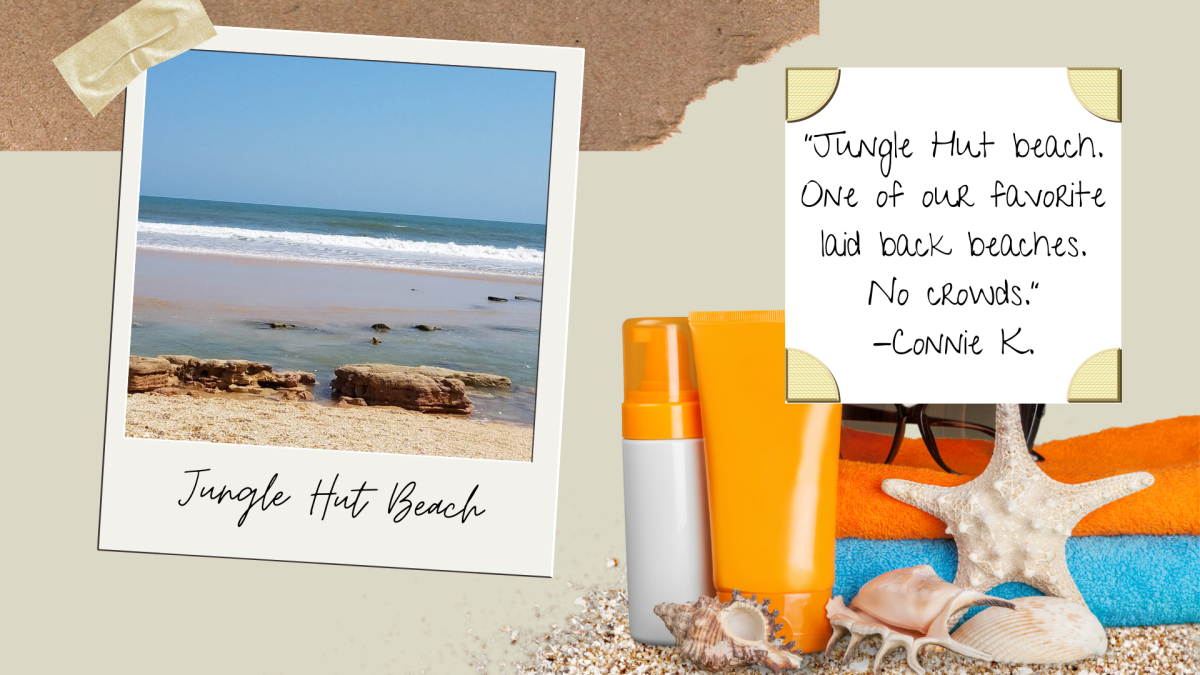 "Jungle Hut beach is one of our favorite laidback beaches. No crowds." –Connie K.
Part of what makes Jungle Hut Beach so special is that it's a pet-friendly beach in Hammock and a bit of a hidden gem. The reason it's often not crowded is because the water is rock-filled and not ideal for swimming. If you like to walk the shoreline, lay out without the crowds or bring your four-legged friends for a day at the beach, this is the perfect spot.
These 12 beloved spots should inspire you to travel to Palm Coast and the Flagler Beaches this summer. Come make your own special memories with the ones you love! Snag a free visitor's guide here to plan your next trip.