In an area where seafood reigns supreme, this captain's catch of the day is a little different. Instead of deep-fried shrimp and blackened grouper, Captain's BBQ in Palm Coast serves up mouthwatering plates of smoky ribs, tender brisket, and juicy turkey.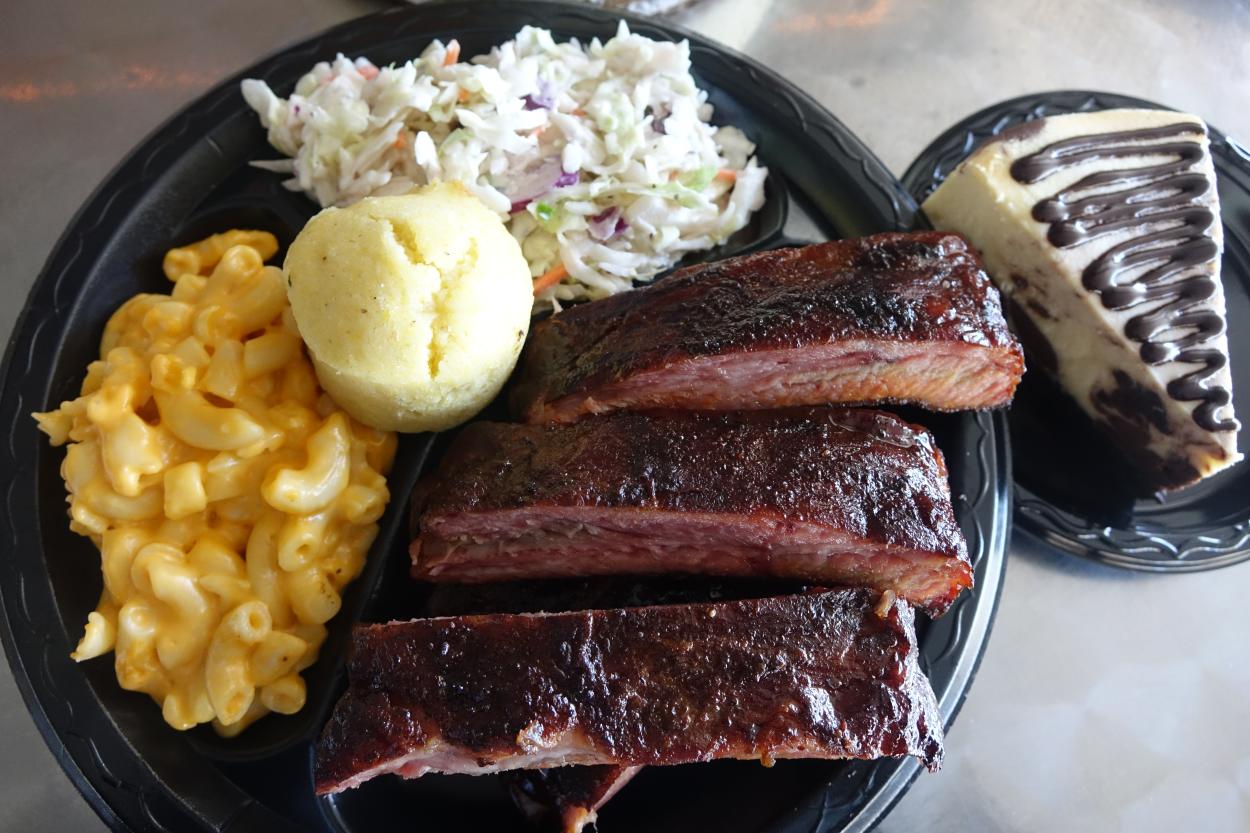 Whether you arrive at Captain's BBQ by boat or by car, it's only a matter of seconds until you inhale the tantalizing aroma of smoldering meat. The scent emanates from the restaurant's wood burning smoker, which quietly puffs out whisps of smoke into the Florida air.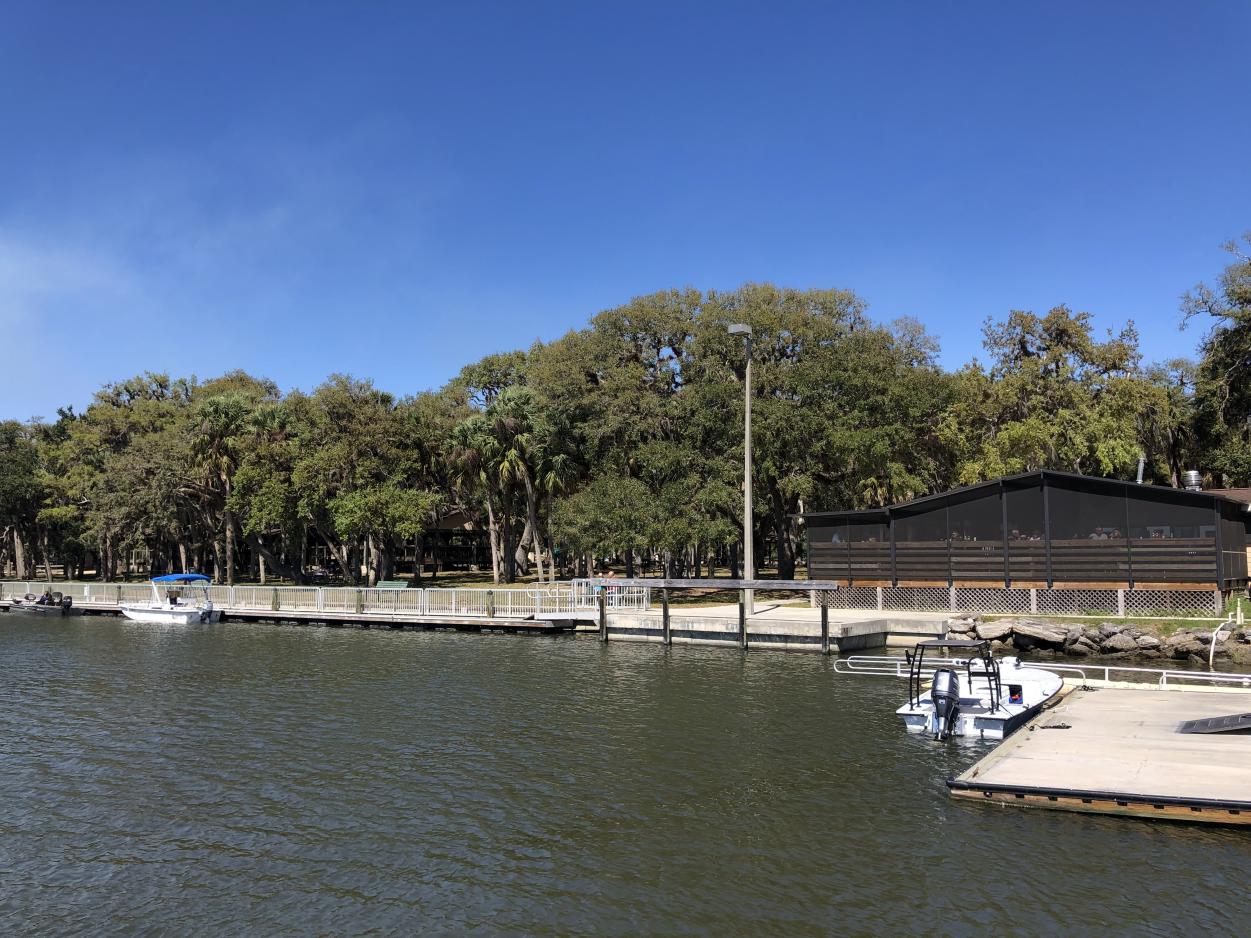 From the outside, Captain's BBQ may not seem like much. The simple cream-colored siding and brown trim blend into its treed setting; it feels more like you're walking up to someone's riverfront cabin than a restaurant. But don't be fooled—this little Palm Coast hideaway is ranked one of the 10 Best BBQ Joints in the United States by TripAdvisor.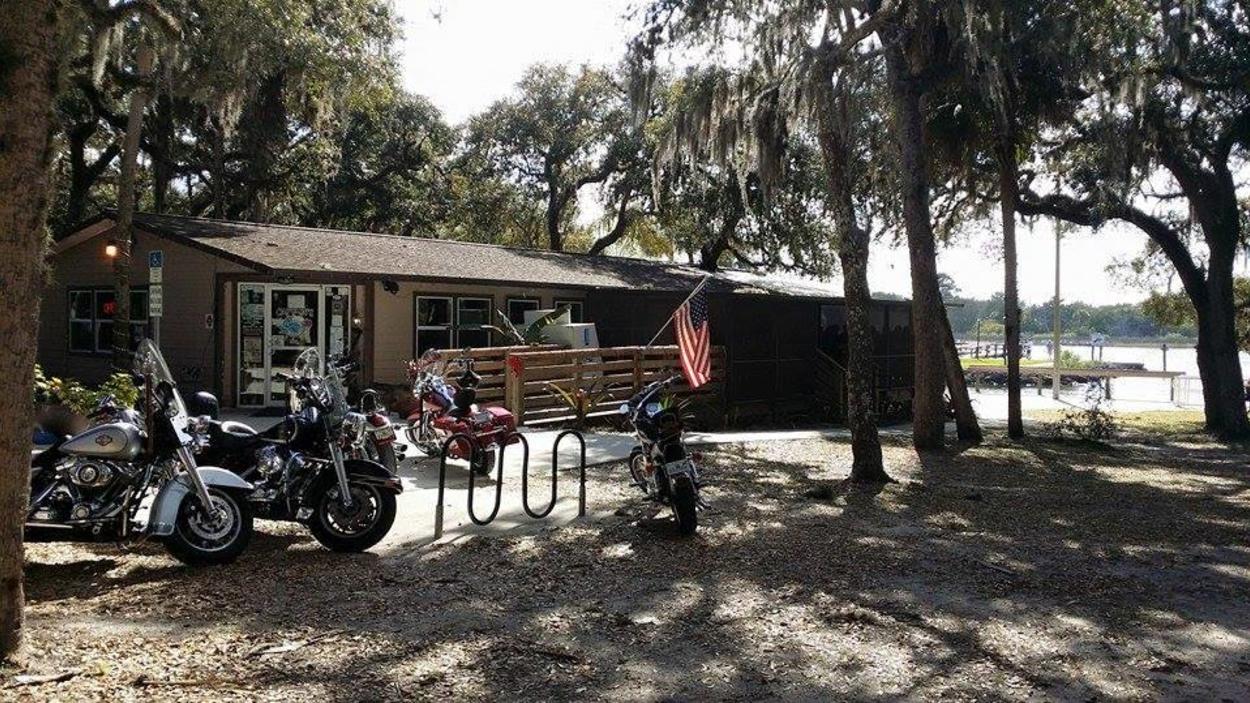 The accolade isn't much of a surprise to locals. They've feasted on the restaurant's painstakingly slow-cooked meats for years. The proteins are plated dry, showcasing their tenderness and abundance of flavor. For those who favor a bit of sauce, four different varieties are up for grabs. Choose from the zippy vinegar-based option, a tangy mustard style, the traditional sweet honey, or the punch-packing piquant sauce.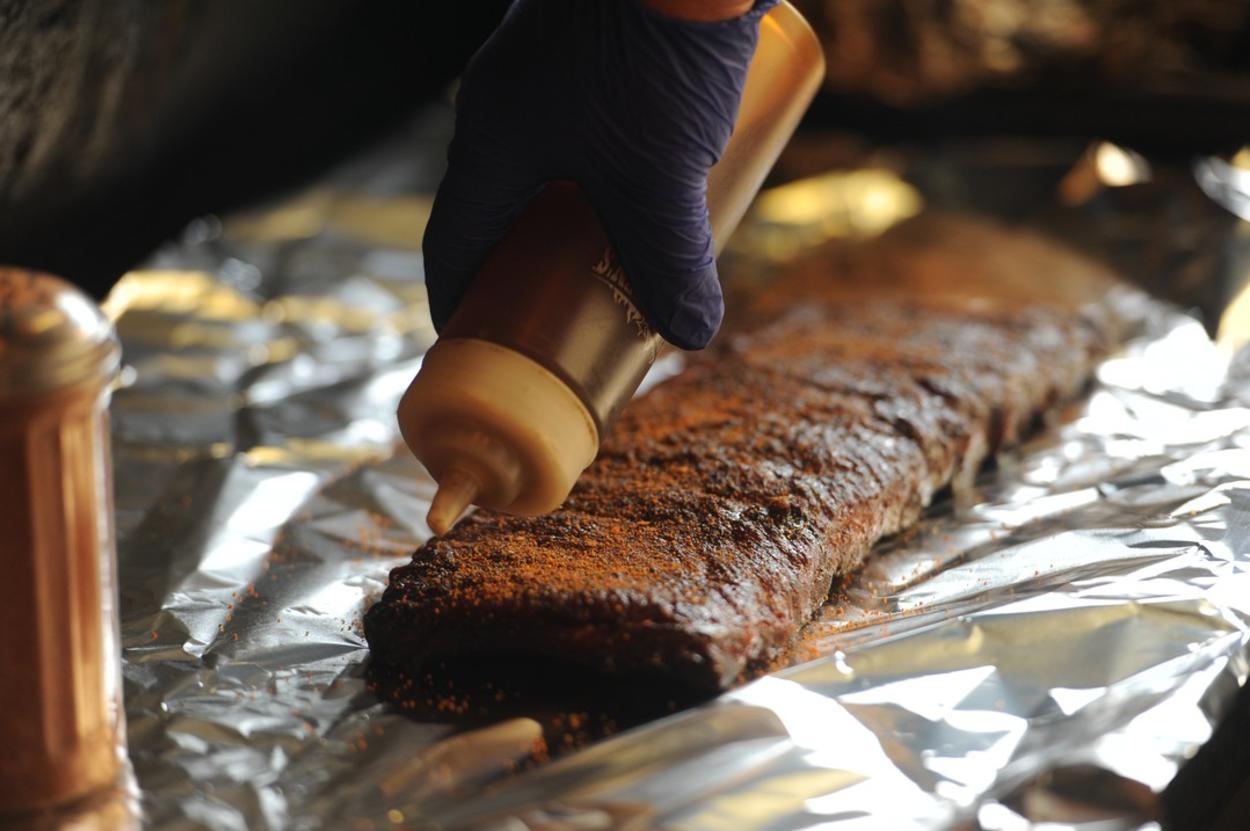 At some establishments, sides play second fiddle to the main course. But at Captain's, they hold their own. The options vary based on availability but expect traditional favorites like gooey mac n cheese, buttered corn, baked beans, collard greens, and potato salad. Just like the meats, some of the sides get the smoker treatment, resulting in intensified flavors. Go for the BBQ plate and get your choice of two sides and either a bun, two slices of bread, or homemade cornbread. Just remember to save room for dessert. A refrigerated display case stuffed with cheesecakes and other decadent goodies tempts customers at the ordering counter.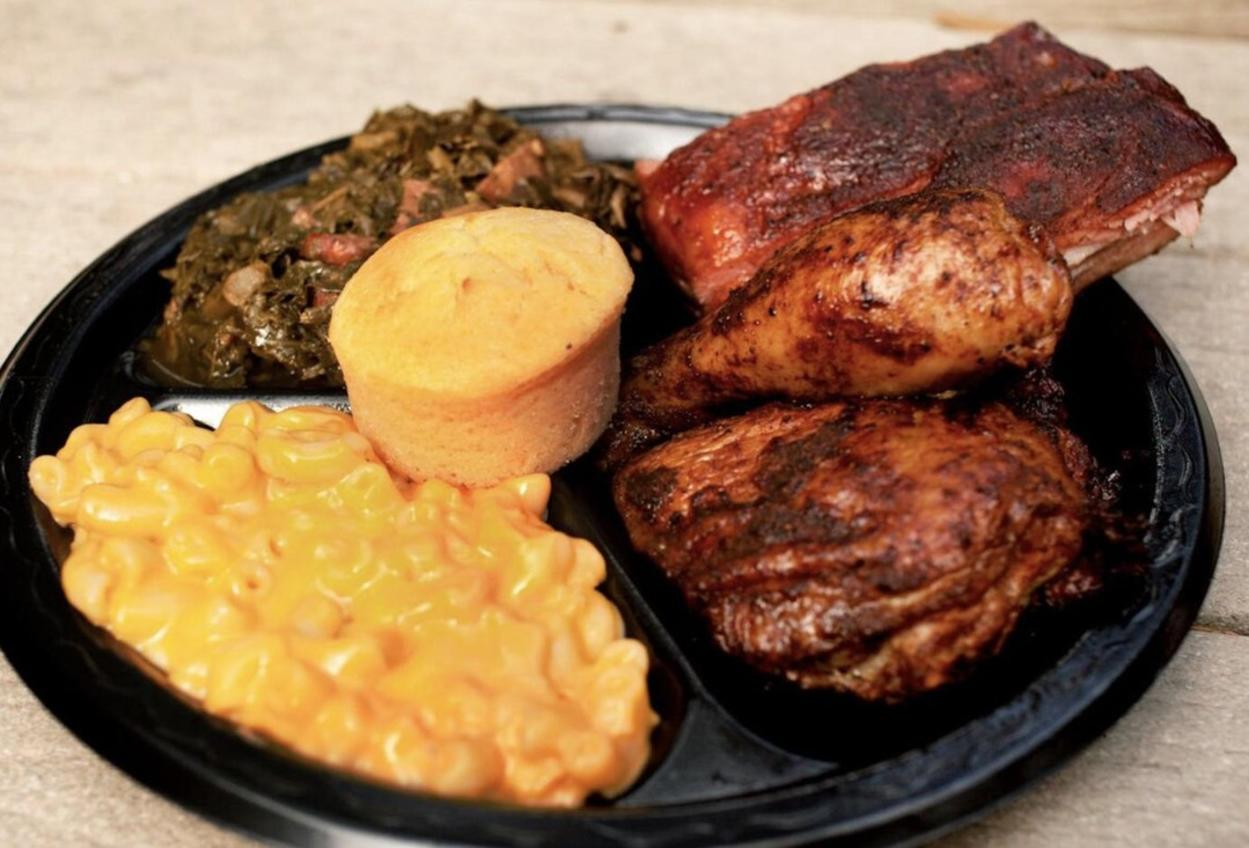 Once you've ordered, you could make your way to one of the available indoor tables. We, however, suggest moseying out to the screened-in porch, where you can tuck into your brisket while soaking up beautiful views of the Matanzas River. On hazy Florida days, boaters and birds come and go, making for great entertainment. The restaurant is located at Bing's Landing in Palm Coast, an eight-acre county park that offers a boat launch, fishing pier, and a playground for restless kiddos.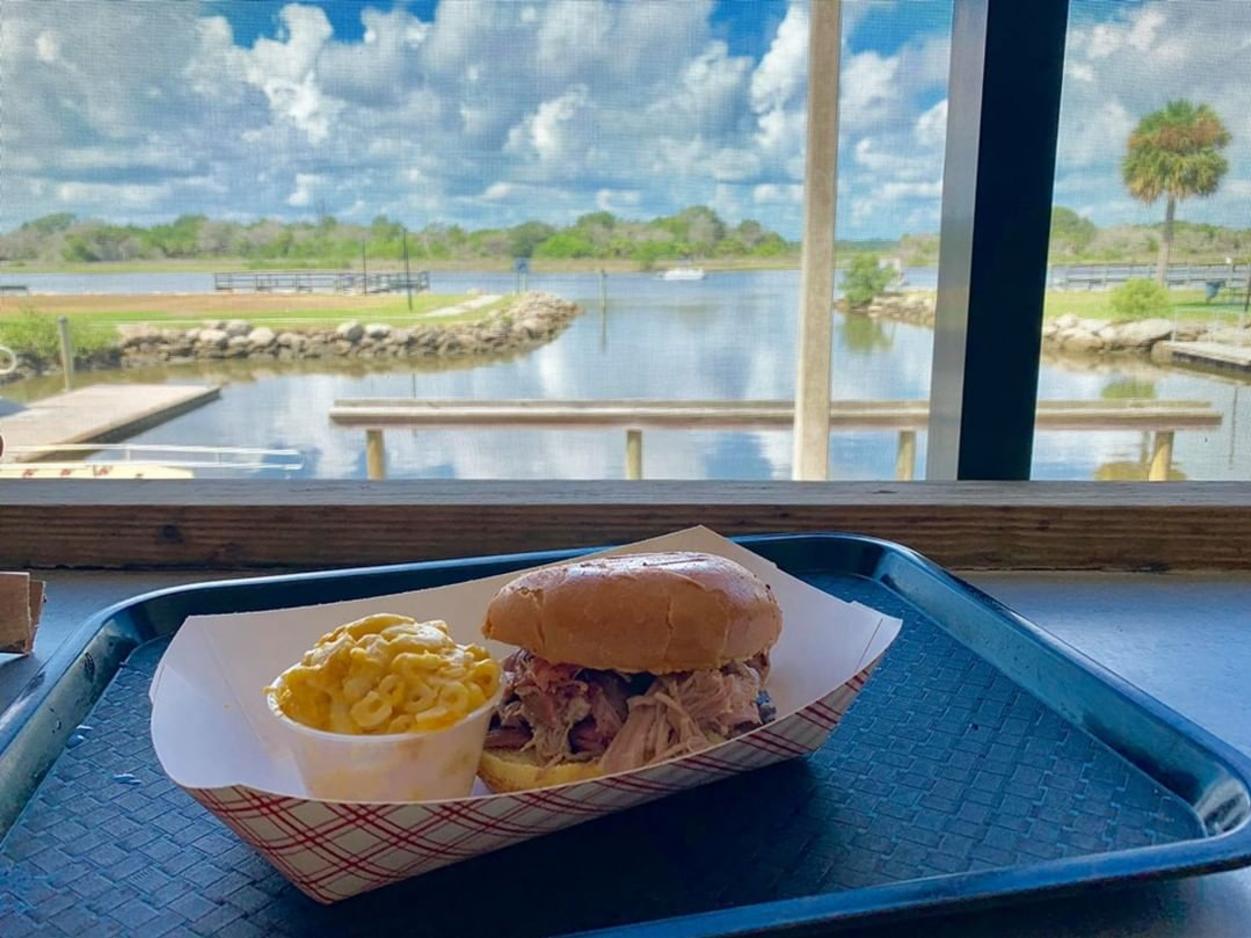 Inside or out, the vibe at Captain's is comfortably casual. There are no pretenses—just a laid-back ambiance and finger-licking barbeque that's perfect for diners of all stripes.