While Marineland Dolphin Adventure is closed temporarily, dedicated staff members and veterinarians are making sure all animals are healthy and well-cared for and ready to welcome back visitors soon. Since you're unable to bring your family to Marineland right now, we're bringing Marineland to you. Enjoy this virtual field trip - it's fun for the whole family! 
Customize Your Zoom Virtual Background
Download one or all of our high quality beach photos here.
Watch this online tutorial from Zoom about customizing your Virtual Background.
Become the life of your next zoom meeting!
FREE I ❤️ Flagler Beach Coloring Printable
Break up the boredom by coloring this FREE "I ❤️ Flagler Beach" printable created by Flagler Surf Art and Stuff!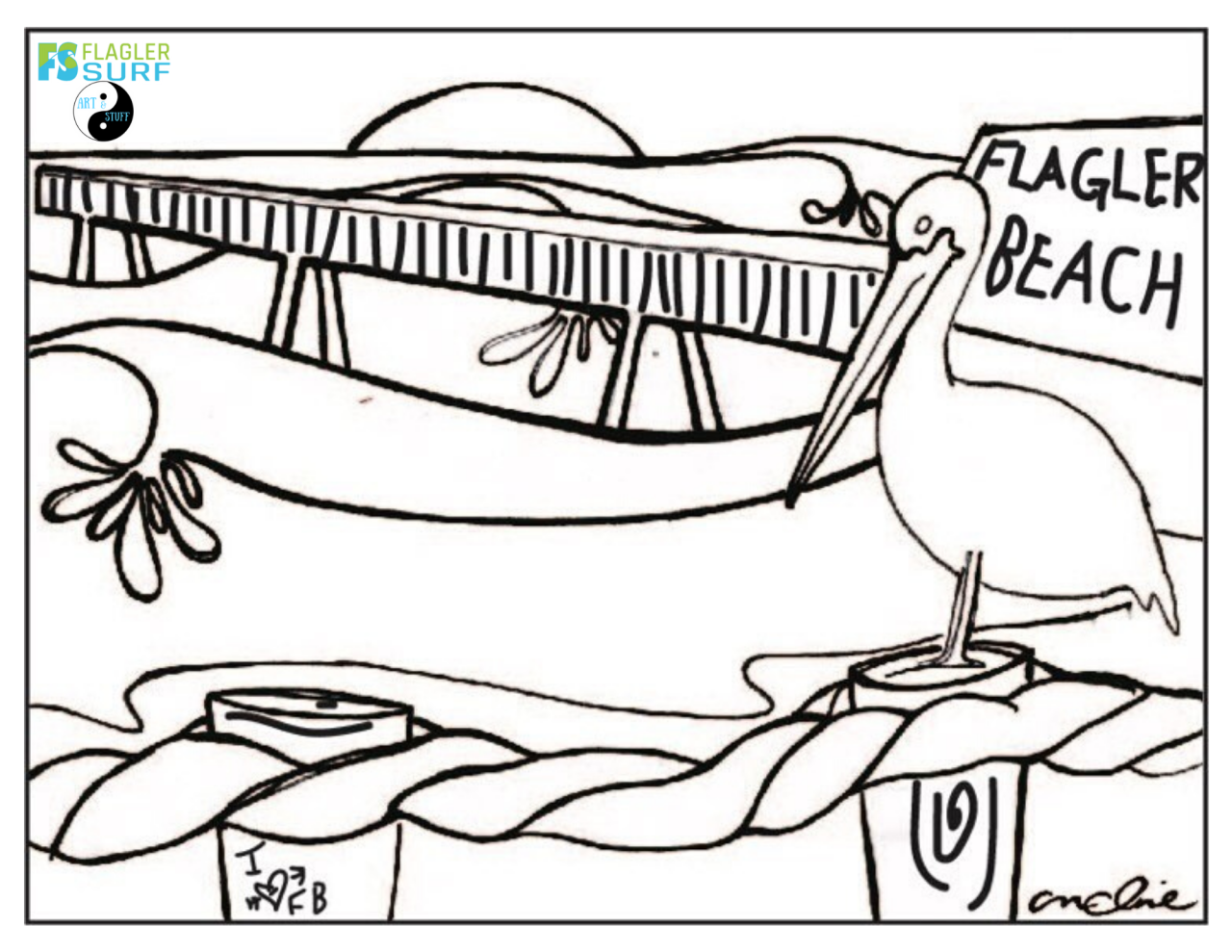 Palm Coast and the Flagler Beaches Jigsaw Puzzles
There are so many beautiful landscapes in Palm Coast and the Flagler Beaches, we figured, "Why not turn them into jigsaw puzzles?" Now you can entertain yourself while enjoying picturesque scenery from the comfort of your own home.
Mellow Moments
Though we are all experiencing trying times, it's important to take a moment to calm your mind and keep things in perspective. To help you find that peace of mind, we'll be sharing daily "mellow moments" on our social media channels from the most scenic and tranquil places in Palm Coast and the Flagler Beaches. We hope you enjoy!