For the record, we're staunchly in favor of the ubiquitous fried fish basket, juicy cheese-laden burgers, and sinfully sweet ice cream sundaes you often devour on vacation. But, even we sometimes need to break for some fruits and veggies. Here's what we're noshing on when we need a nourishing bite in Palm Coast and the Flagler Beaches.
Bursting with color and flavor, the Pink Dragon Smoothie from Raw Juice Café is a gram-worthy treat that's ripe with superfoods. Dragonfruit, strawberry, banana and agave combine for a sweet sip; the oat milk makes it delightfully creamy.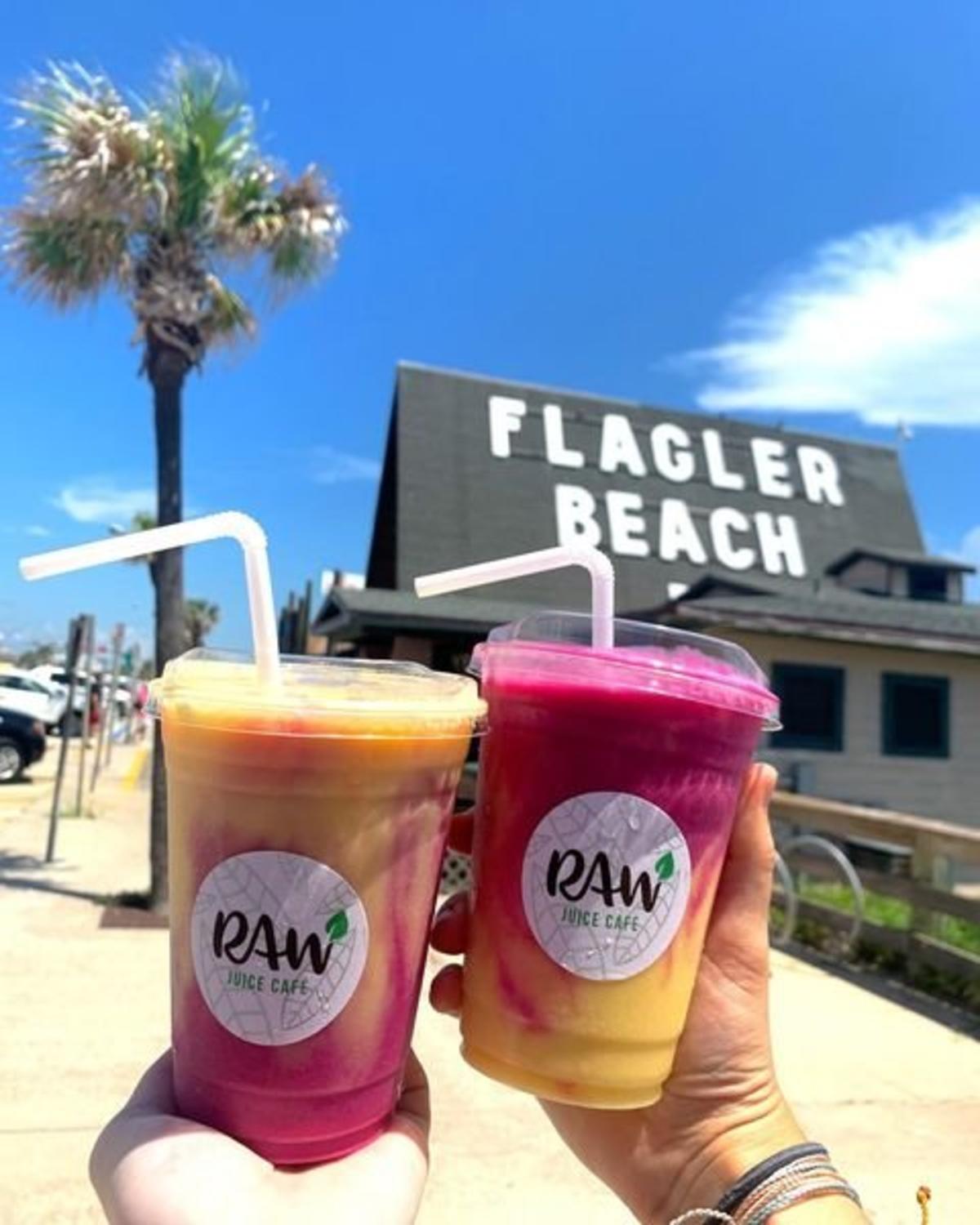 Can a simple salad be delicious? Kale, yeah it can! Lightly tossed in a preserved lemon dressing, Vessel's kale salad is both crisp and refreshing for the taste buds. The addition of golden raisins counteracts the bitterness you sometimes find with the leafy green. We often find ourselves craving the crunchy house-made croutons by Chef Ben Kirk.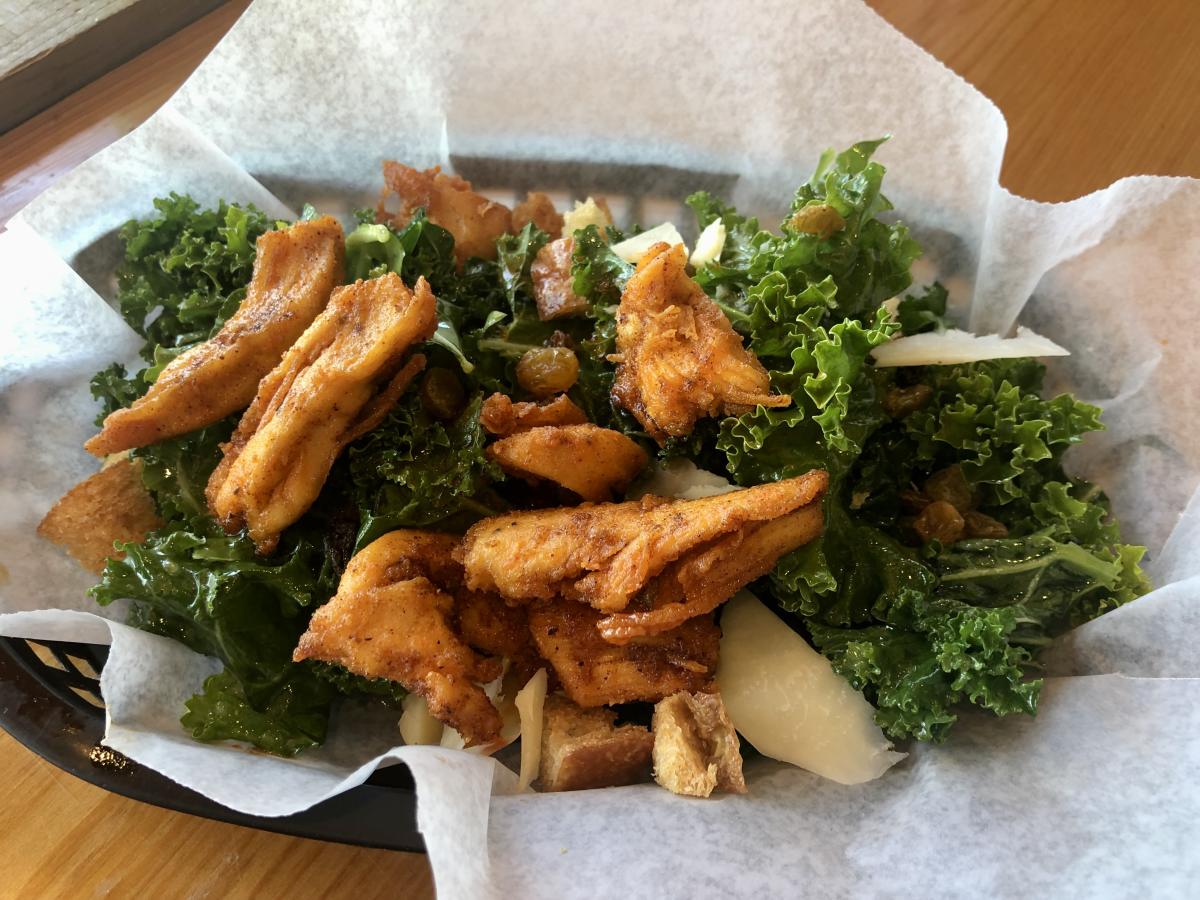 Ohana's Chicken Broth Bowl is good for the soul…and the waistline. Homemade vegetable broth acts as a smooth, savory base, while a medley of shaved kale, carrots, celery, and red onions provides both texture and nutrients. Finally, baked chicken and brown rice add heartiness to this fragrant dish. Perfect for those not-so-chilly winter days in Florida.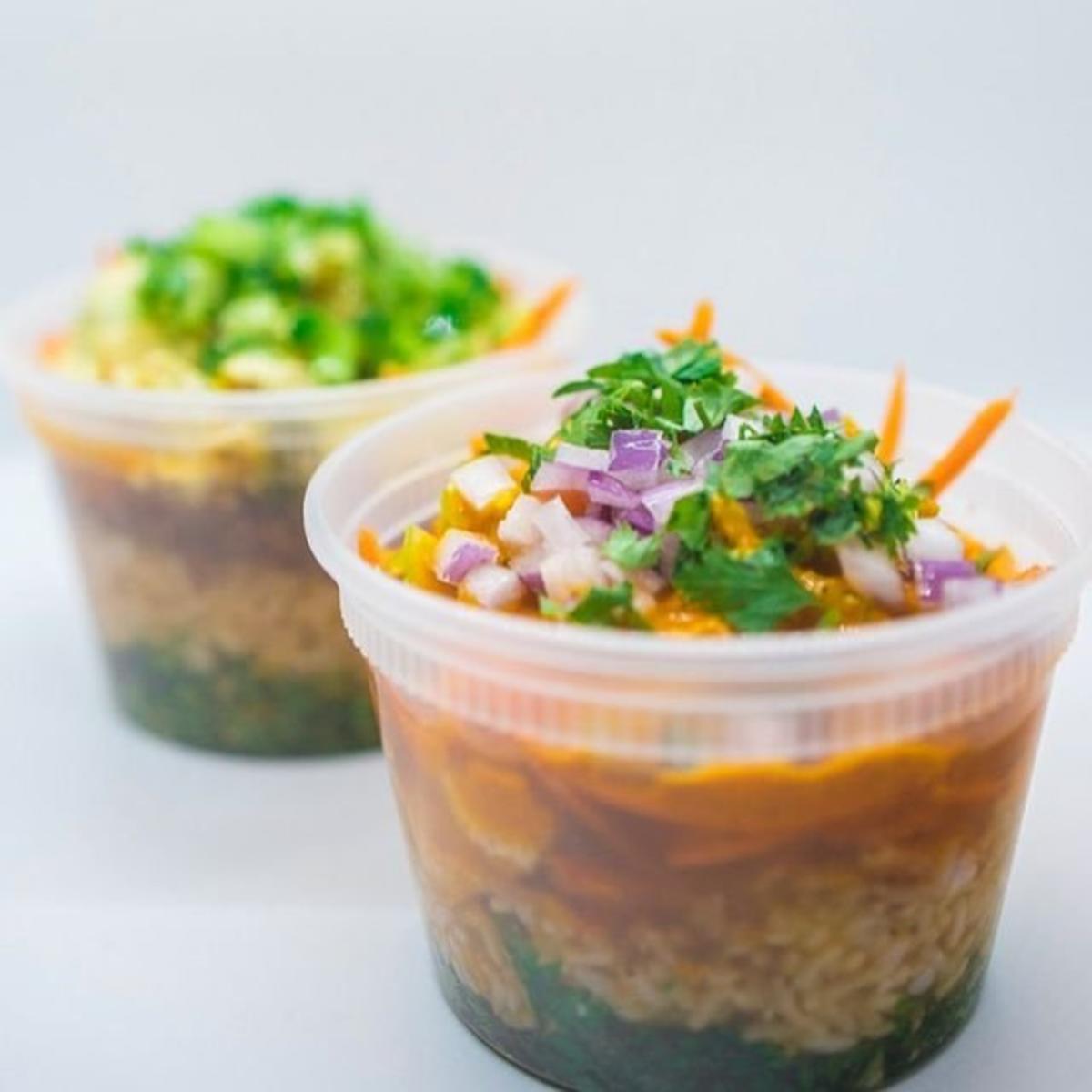 4. Sunshine Crepes and Bubble Bar's Freshly Squeezed Orange Juice
We get plenty of Vitamin D in Flagler Beach—year-round sunshine and days spent lazing in the sand make that easy. For Vitamin C, we head to Sunshine Crepe. Owners Mike and Holly use ripe Florida oranges (and nothing else!) for their freshly-squeezed juice. The result is a peppy, citrusy treat that's high in antioxidants.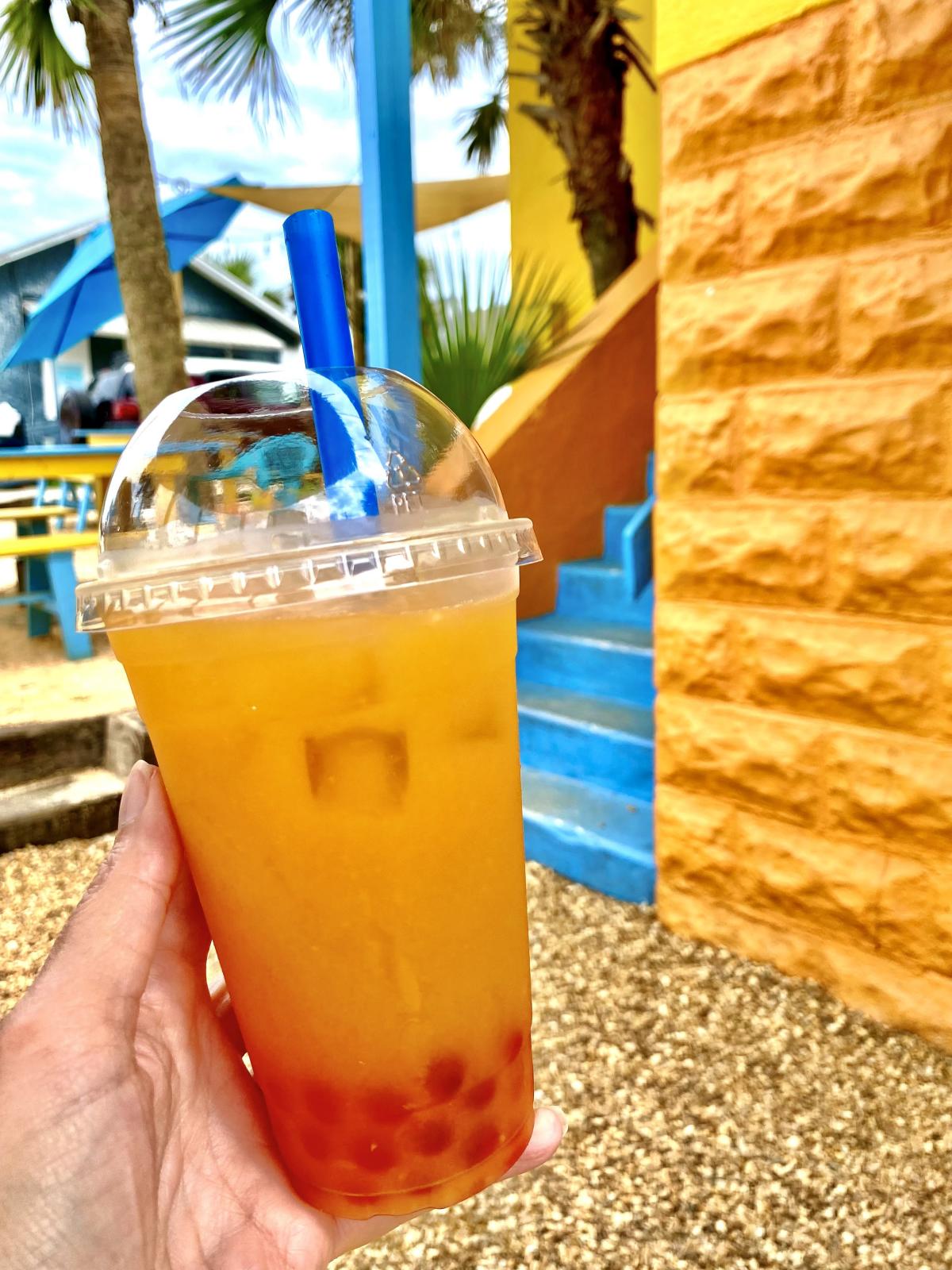 5. Tropical Breeze Smoothie Bowl from Kool Beenz Coffee
We've inched closer to that –ish in the headline. The smoothie bowls at Kool Beenz are jammed with fruity, yummy goodness. Our favorite, the Tropical Breeze, is a blend of papaya, mango, strawberry, and pineapple—all swirled with pineapple juice. But, we can't stop there. Ya gotta (ya GOT-TA!) top it off with coconut shavings and decadent chocolate chips. There it is. The most delish –ish on this list.