The communities of Palm Coast and the Flagler Beaches are committed to creating a clean, safe and healthy environment for residents and visitors as we reopen our businesses and organizations following COVID-19 restrictions.
Coronavirus doesn't take a vacation, but it does travel. Everyone is going to have to do their part to make sure that we minimize the spread of the virus moving forward. This means continuing to observe social distancing, wearing masks in places where social distancing is difficult, and following good hygiene practices. Most of all, be respectful and kind to others.
Local businesses shown on this page of our website have taken the Pledge to Prevent and are stepping up to protect others. Click on any of the listings within this section to find contact info and more details about each business.
What is the Pledge to Prevent?
Adopted by the Tourism Development Office as a priority initiative, Pledge to Prevent is a voluntary program in which Flagler County tourism businesses commit to clean and healthy standards for their guests and employees to prevent the spread of COVID-19.
By taking the Pledge to Prevent, businesses are committing to:
Proper Use of Personal Protective Equipment
Routine Cleaning and Disinfecting of Surfaces and Equipment
Practicing Social Distancing and Minimized Contact
Enforcing Any Sick Employees to Stay Home
Participating Businesses
Do you have a concern about a participating business who is not following the Pledge to Prevent protocol?
❗️ Please Note: This complaint form ONLY pertains to those businesses that have taken the Pledge To Prevent ❗️

I'm a tourism business owner in Flagler County. How do I take the Pledge to Prevent?
Take the Pledge to Prevent by emailing your interest to tourism@visitflagler.com and a staff member will contact you.
How will customers know that I've taken the Pledge to Prevent?
In addition to being listed on this page and receiving free advertising as a participating tourism business, you will receive the free items below (while supplies last) to indicate to customers that you have taken this extra step to ensure the safety and wellbeing of guests and employees.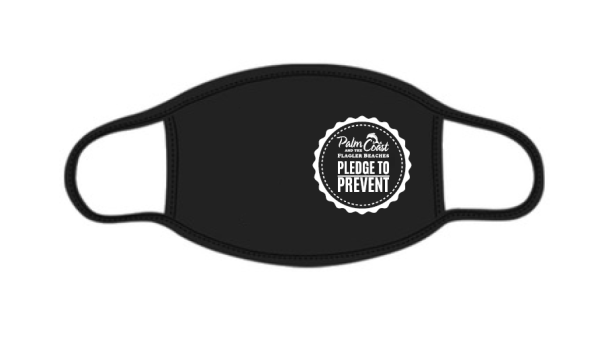 Pledge to Prevent Face Mask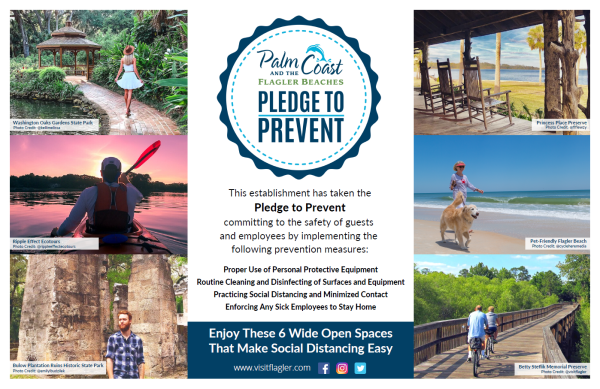 Pledge to Prevent Placemat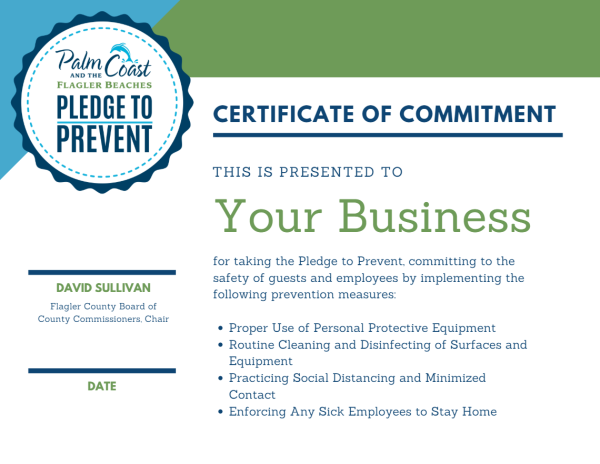 Pledge to Prevent Certificate of Commitment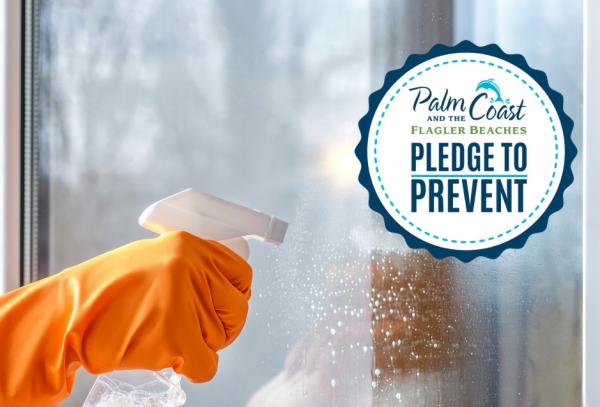 Pledge to Prevent Window Cling