Marketing Checklist for Reopening Your Business
As you begin the process of reopening your business, don't forget the marketing aspects. Here's a Marketing Checklist for Reopening Your Business.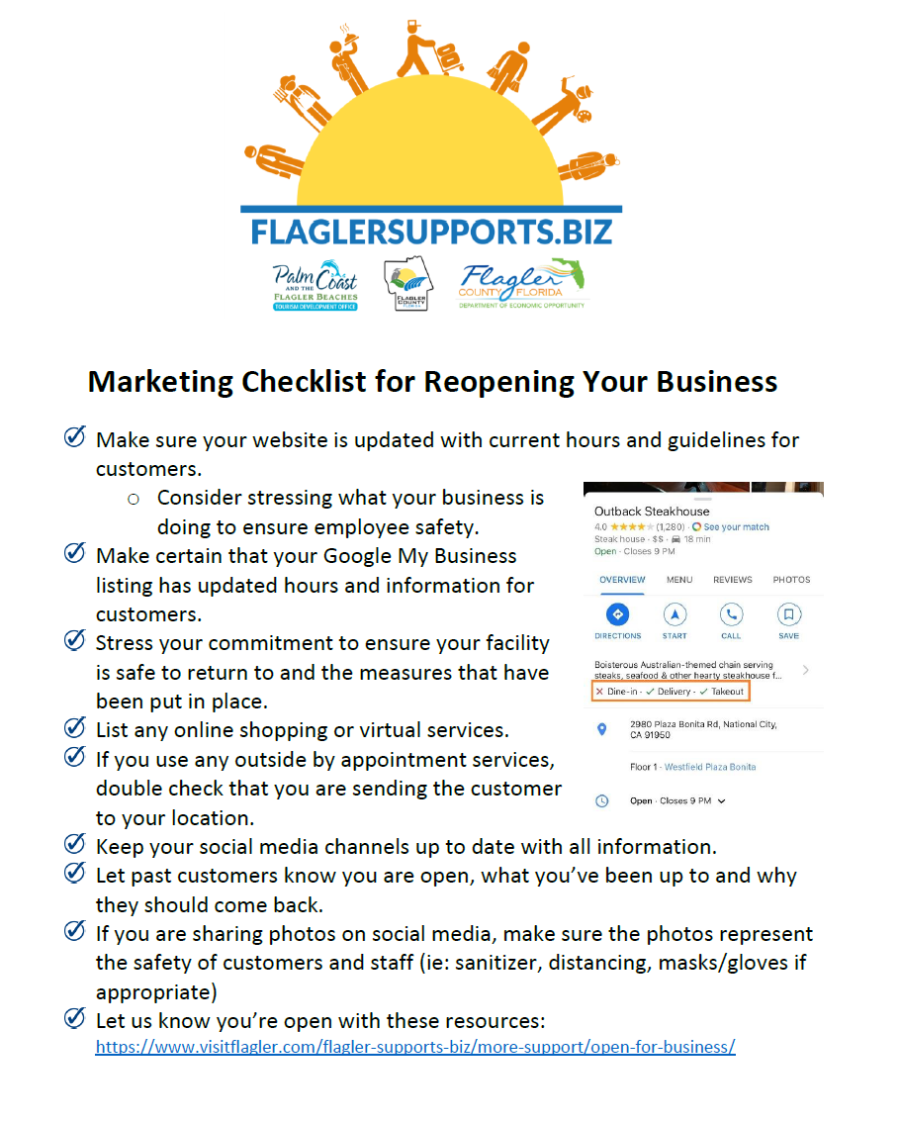 The Florida Restaurant and Lodging Association, the Greater Pensacola Chamber of Commerce, and DigiPro Media have joined forces to create the Save Florida Businesses initiative. This initiative is designed to provide the small business owners of Florida a supplementary revenue stream during mandated shutdowns by allowing customers to purchase "gift card bonds". These bonds will be gift certificates sold at reduced prices to be redeemed at full value once businesses are re-opened at full capacity. For example, a restaurant owner could sell a gift certificate now for $75 that could be redeemed for $100 by the customer at a specified future date.
Free Radio Advertising For Flagler County Small Businesses
Flagler County and Flagler Broadcasting have partnered to offer Flagler County small businesses the chance to advertise on the radio for FREE. 
Learn More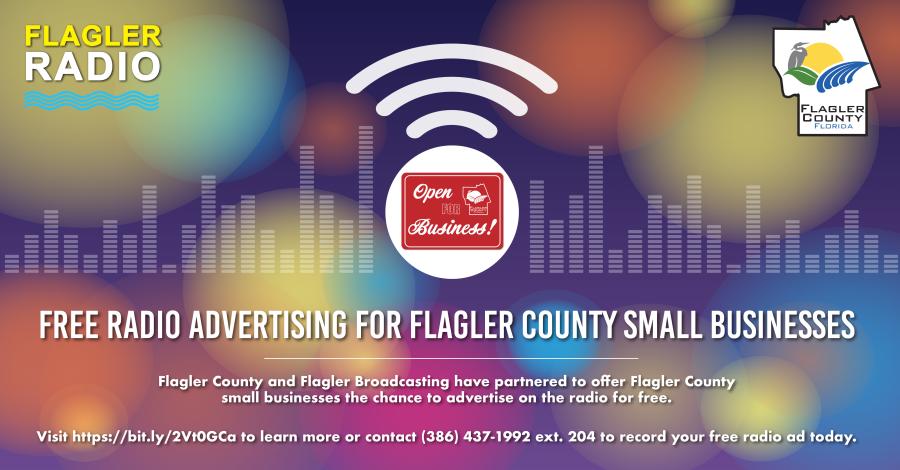 Flagler County created a toolkit of downloadable signs and social media graphics for businesses as they reopen under the state's Phase 1 plan. The free downloads are available here.
Though this may be a time when many of us feel powerless, there's plenty we can do to help our local businesses survive this. They've stepped up their game to ensure their customers are protected. Now, let's do what we can for them. Feel free save and share the graphic below to help spread the word about supporting small businesses.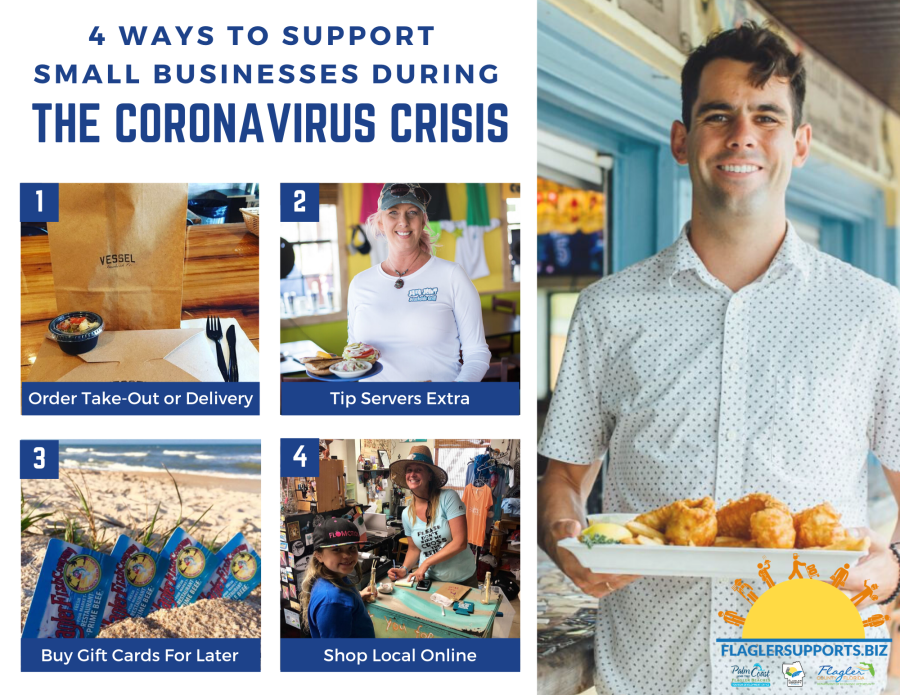 The Small Business Marketing Toolkit on VISITFLORIDA.org, typically restricted to VISIT FLORIDA Marketing Partners, is available to you at no cost, through June 30, 2020. No payment or additional information is required from you to access this information. 
Additional Resources